Life Sciences Leadership Team
President, LexisNexis Reed Tech and Intellectual Property Solutions
Andrew Matuch is the President of LexisNexis Reed Tech and Intellectual Property, Regulatory and Life Sciences Solutions segments of LexisNexis Legal & Professional ("LNLP"), which provide unrivaled data analytics and workflow products, research tools and content management solutions for government agencies, the intellectual property market and the life sciences industry.
Prior to his current role, Andrew was Chief Strategy Officer for RELX, the parent company of LNLP. There, he developed the overall strategic plan for RELX, worked with business areas across RELX to refine their strategies and operating plans, and led centers of excellence in Pricing, Customer Analytics, Lean Product Development and Innovation. Andrew joined RELX in 2012 as Executive Vice President, Global Strategy and Business Development for LNLP, where he helped develop the legal analytics expansion strategy.
Earlier in his career, Andrew was a Partner and Co-Leader of the Global TMT Practice at OC&C Strategy Consultants, supporting the information industry with growth strategies, M&A advisory, competitive analysis, customer segmentation, sales and marketing optimization, and pricing.
Andrew holds an MBA from Harvard Business School and a bachelor's degree in Mathematics from Williams College. Outside of work, Andrew enjoys squash, reading, and learning to be the best dad and husband he can be.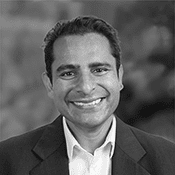 General Manager of Life Sciences
Arshad Rahman is the General Manager of Life Sciences at Reed Tech, a LexisNexis Company. In this role, Arshad is responsible for setting the strategy and growing the business by leading a team of dedicated professionals passionate about creating value for customers. The Life Sciences group at Reed Tech develops creative analytics and data management solutions and services to help customers meet compliance obligations, centralize and manage the flow of information and make better business decisions.
With over a decade of experience with LexisNexis Legal and Professional, Arshad led various segment planning roles for corporate markets. Prior to joining LexisNexis, he was a management consultant at ZS Associates and Accenture. Arshad has an MBA from the Booth School of Business at the University of Chicago and graduated from the University of Virginia with an MS and BS in Electrical Engineering.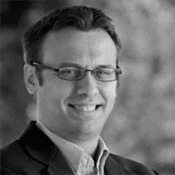 Director of Product Management, Medical Devices
John Lorenc directs electronic submission and regulatory requirement initiatives that impact the medical device industry. He has advanced experience with machine-to-machine submission requirements to global UDI databases, including US FDA GUDID, EU EUDAMED, and China NMPA UDID. John represents Reed Tech in membership with MedTech Europe, and actively participates in electronic submission pilots to regulator UDI databases.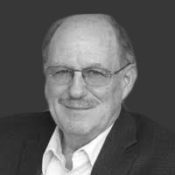 Sr. Manager, Information Solutions
Gary Saner is a subject matter expert on medical device Unique Device Identification and other structured content reporting to regulatory agencies and commercial organizations. He has over 30 years of experience in software development, process management and data administration with the last 15 years focused on the life sciences industry. He serves as Co-Chair of the industry's Structured Product Labeling Technical Team and on the Advisory Board of the Medical Devices Group.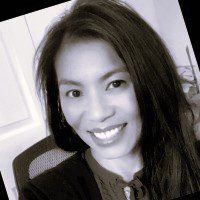 Head of Life Sciences, Professional Services
Wendy has worked with leading pharmaceutical companies and global regulatory bodies in coordinating the compilation, production and distribution of compliant FDA and EMA submissions utilizing electronic document technologies. She has also developed, trained, supported and maintained global systems and processes in order to submit compliant drug submissions electronically to health authorities. Wendy holds a bachelor's degree in international mass communications with a dual minor in international business administration and Chinese Studies from Pennsylvania State University.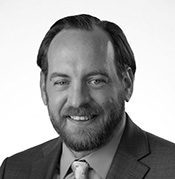 Product Manager, Global Labeling Solutions
Andrew Ethridge currently leads the product group focused on the needs of pharmaceutical companies in the areas of regulatory compliance and product data management for US FDA and emerging requirements from Health Canada and other health authorities. He received his MBA from Keller Graduate School of Management at DeVry University, a BS in Criminal Justice from Chestnut Hill College.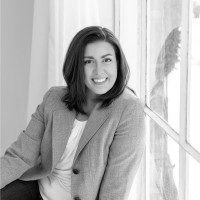 Director of Sales, Life Sciences
Since joining the Reed Tech team in 2013, Haley has consulted with Pharmaceutical and Medical Device customers in the US and across the globe. She has first-hand experience with the complexities of FDA UDI submission mandates, Structured Product Labeling and XML conversion best practices. Haley took on the role of Sales Manager in 2017, leading a focused team of sales professionals dedicated to the goal of delivering technology-focused content management services and furthering continued innovation at Reed Tech.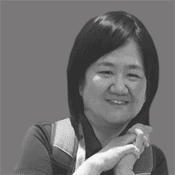 Information Solutions Manager
Grace Min leads the analysis and transformation of technical business requirements including product data, unique device identification (UDI) and health authority regulatory rules into high-level and detailed functional specifications. She is a key member of the product management team with regulatory experience in US UDI, EU UDI, China, South Korea, Global Data Synchronization Network (GDSN), USPI and other health authorities around the globe.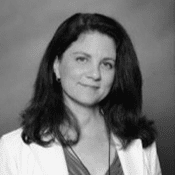 Head of Marketing, Life Sciences
Angela took on the role of Head of Marketing for Life Sciences in 2020, and has been with Life Sciences marketing since 2018, working closely with Reed Tech subject-matter experts, product leaders as well as the sales organization. Prior to joining LexisNexis Reed Tech, she had a long tenure in legal and government segments across LexisNexis with roles in Product Planning, Financial Planning & Analysis and Custom Legal Publishing, including the original launch team for eBooks/Digital Library.
Questions or need more information? We are here for you. Contact us.