Medical Device Unique Device Identification (UDI)
Experienced UDI Data Submission to Global Health Authorities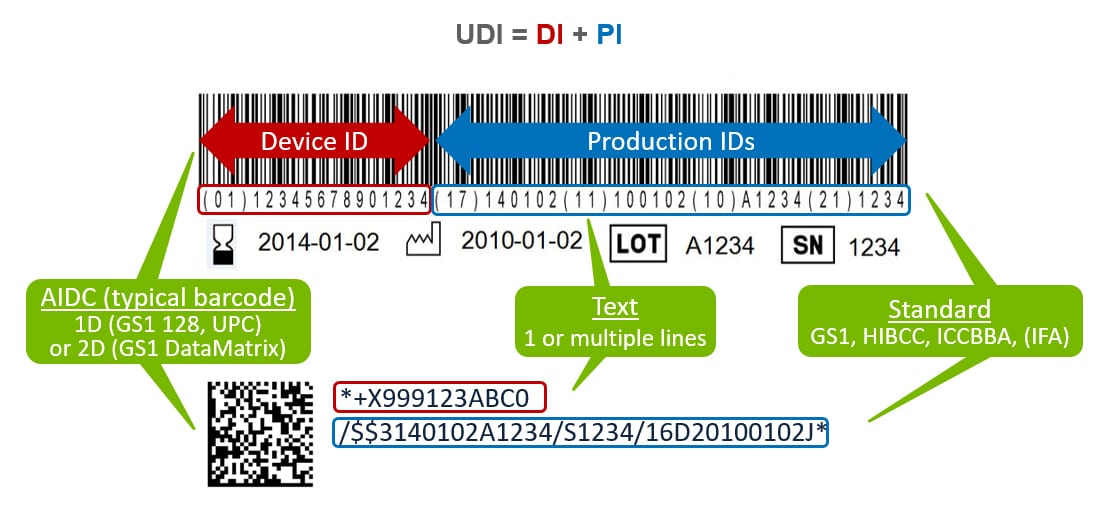 Easily maintain a source data set and provide accurate product data to regulatory authorities and customers
Reed Tech is a leading FDA supplier of Unique Device Identification (UDI) information, submitting close to one-quarter of all NLM Access GUDID UDI records annually, representing about 34% of electronic SPL submissions to GUDID.
With SingleSource™ for Medical Devices, UDI data is managed throughout the product lifecycle in a compliant SaaS environment and includes scalability for additional volume and global health authorities. Reed Tech has active UDI channels for US FDA, China NMPA, South Korea MFDS and staging for EU EUDAMED.
Global UDI Summary by Region
Below is a high-level summary of UDI-related activities by region. It includes UDI plans and timelines for various regulatory authorities and commercial trading partners. As the number of global entities requiring medical device UDI database information grows, Reed Tech will add selectable channels for data submission to regulatory bodies and data syndication to commercial trading partners. Strategic product data management supported by a deep understanding of medical device regulatory and user UDI data requirements will ultimately contribute to improved outcomes for both healthcare providers and patients.
GLOBAL UDI REQUIREMENTS BY REGION

UDI Global
Learn more about approaches to managing UDI product data
Unique Device Identification, or UDI is a regulatory requirement first enacted by the US FDA, and now adapted by regulatory agencies around the world. UDI enhances patient safety by identifying each product with a static device identifier denoting the device labeler and the specific model or version of a device and the dynamic product identifier which identifies the expiration date, serial number, manufactured date or the lot/batch number of the device. While the UDI is created through the guidelines of an approved issuing agency, the medical device manufacturer is responsible for performing a submission of the identifier along with several product data attributes. If all of this sounds confusing, Reed Tech is here to help.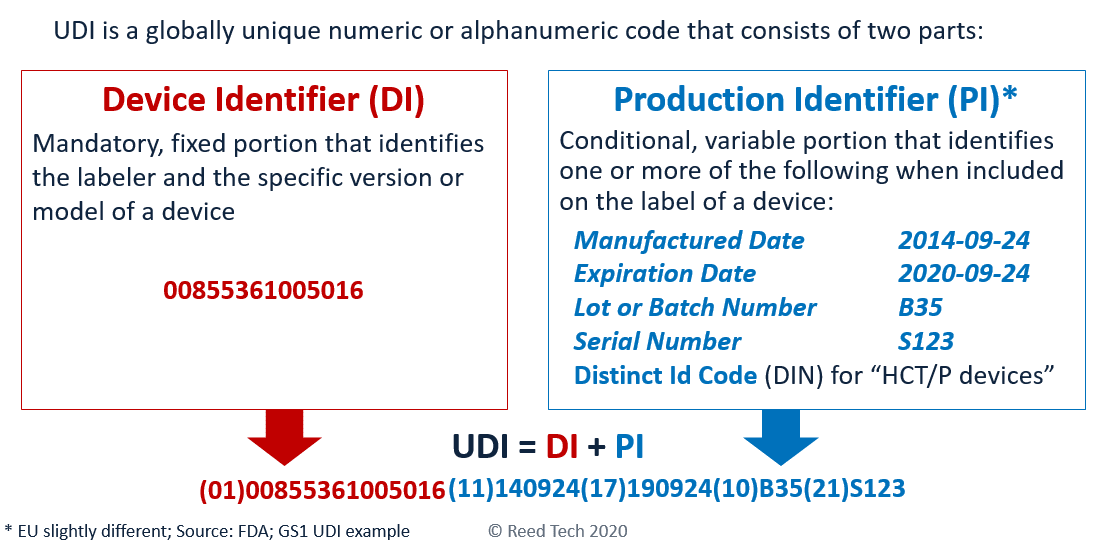 SingleSource™ for Medical Devices
SingleSource™ for Medical Devices was built to meet the product data management needs of Medical Device manufacturers. See what it can do for you. Sign up for a demo today.
"Excellent customer and technical support. Reed Tech is a true partner – an extension of our internal resources. Their software solutions are enabling us to successfully meet UDI compliance dates in the US and UK."
– Regulatory Director at a premier provider of infection prevention and other procedural products and services
Health Authorities and UDI Requirements
UDI in the U.S. FDA GUDID
Class I devices and devices that have not been classified into Class I,  II or  III  must submit product data to the FDA's GUDID by December 8, 2022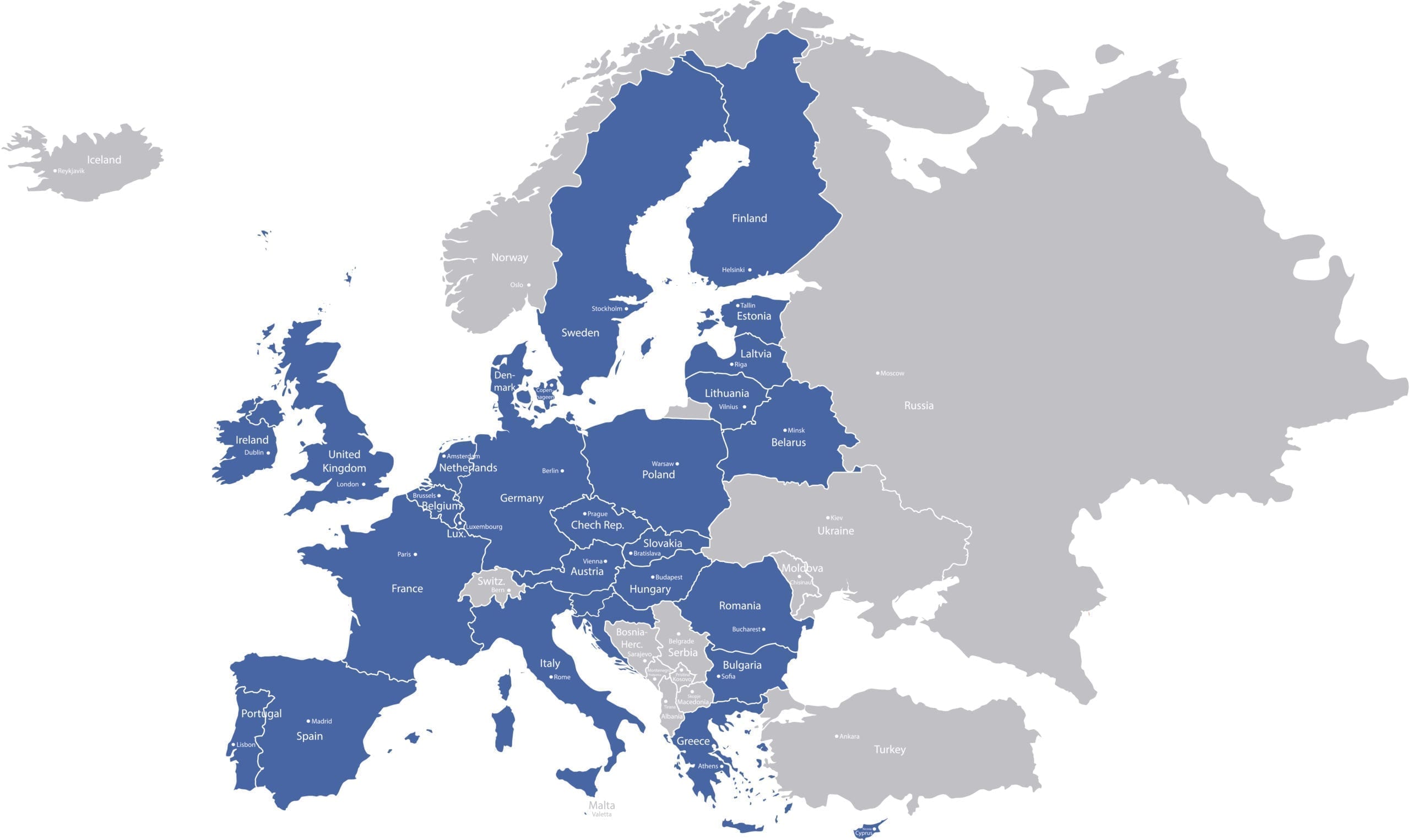 UDI in the European Union
Learn more about the data attributes, regulatory, legislation, and distinct differences between FDA GUDID and EU EUDAMED
Health Authorities in Asia
Resources for understanding Unique Device Identification (UDI) regulatory requirements in Asia including China and South Korea
Questions? We are here to help. Visit our Knowledge Center or Contact Us.