Required FDA GUDID Data Elements
Do you know how many data fields per product must be entered into the FDA's GUDID?
FDA and EU Data Element Unique Device Identification Data Elements List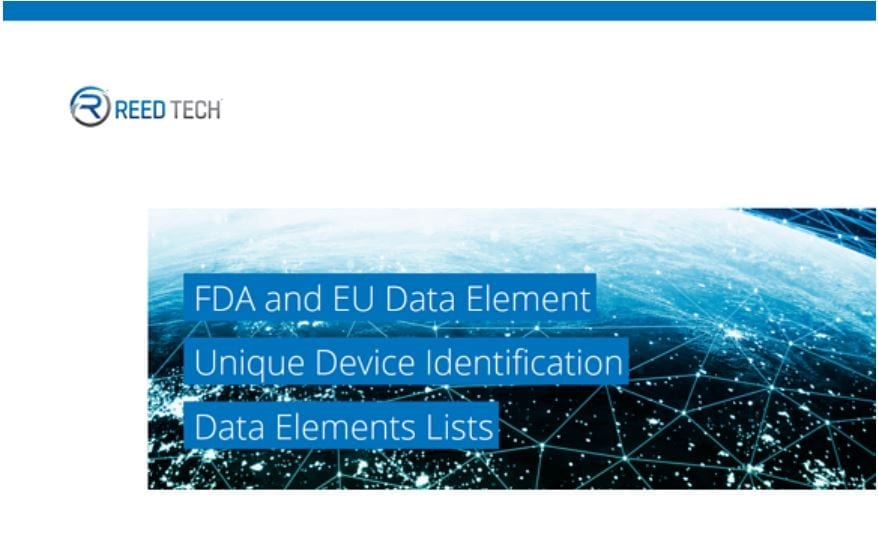 Medical device Unique Device Identification (UDI) information can vary widely in requirements from region to region. See this helpful listing of data attributes required for FDA GUDID and separately for EU EUDAMED. 
Product ID Elements (Pri DI, Sec DI, UoU DI, DPM DI, GMDN)

Regulatory Elements (FDA Listing #, Auth. #, ProCode)

Labeler and Contacts

Characteristics (Sterile, Size, Production Control)

Package Elements(Pkg DI, Qty)

See the latest FDA GUDID Class I reminder