The Food and Drug Administration (FDA) has implemented the Unique Device Identification (UDI) system to enhance patient safety, improve post-market surveillance, and facilitate the identification of medical devices. The UDI system requires manufacturers to assign a unique code to each medical device and submit relevant information to a centralized database. There are several benefits to manufacturers and the entire supply chain when products are visible in FDA GUDID, including more efficiency in handling recalls, and better informed prescribing decisions by healthcare providers. UDI labeling also helps in the fight against counterfeit devices.
FDA recognizes that not all medical devices can easily comply with these requirements. As a result, certain exemptions to UDI requirements have been put in place to balance regulatory needs with practical considerations.
To make your UDI discovery process more accessible, we have created a helpful flowchart to help you define if your medical device is exempt. Where does your portfolio appear in regards to exceptions or requirements?
Hover over the images to see their descriptions.
To download the flowchart, please click here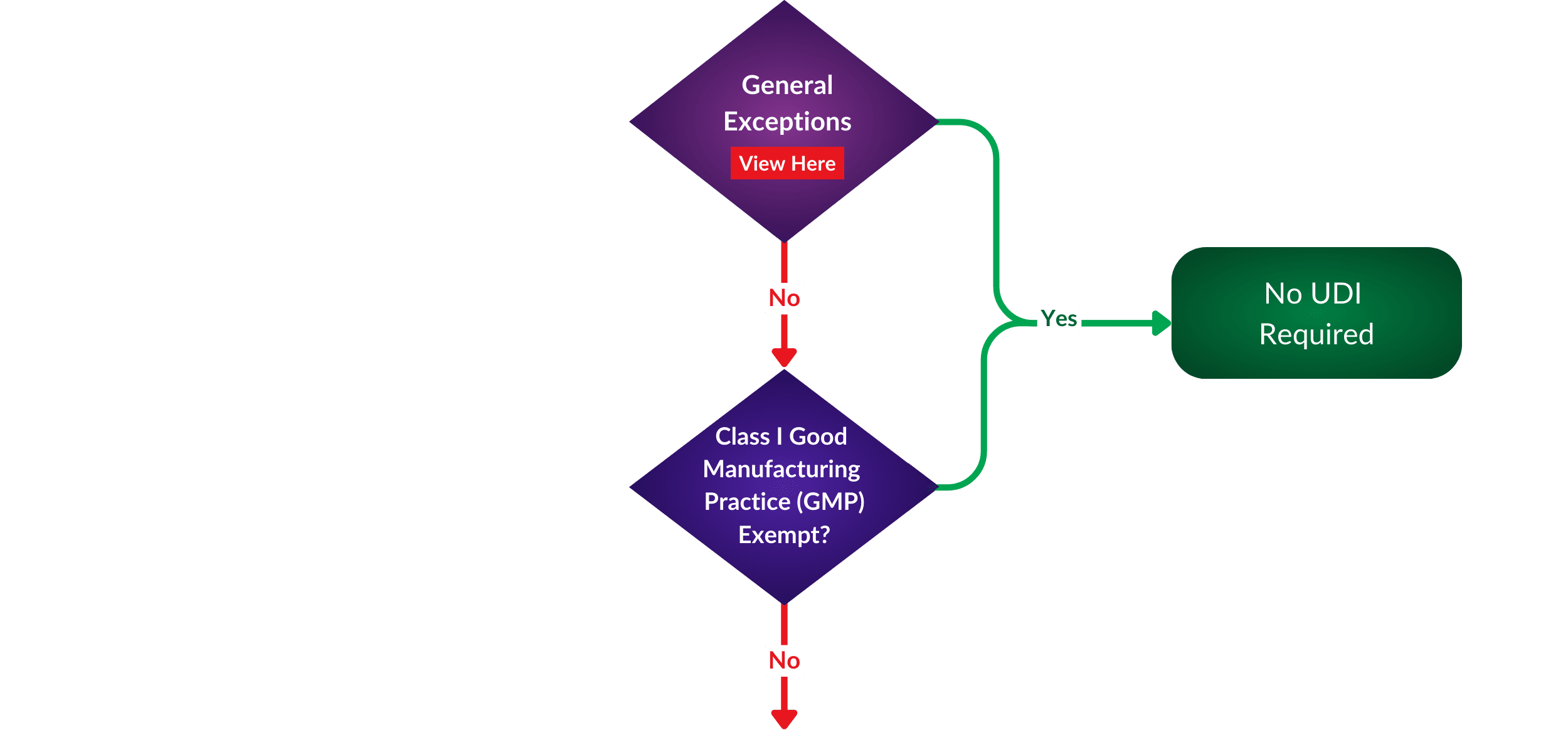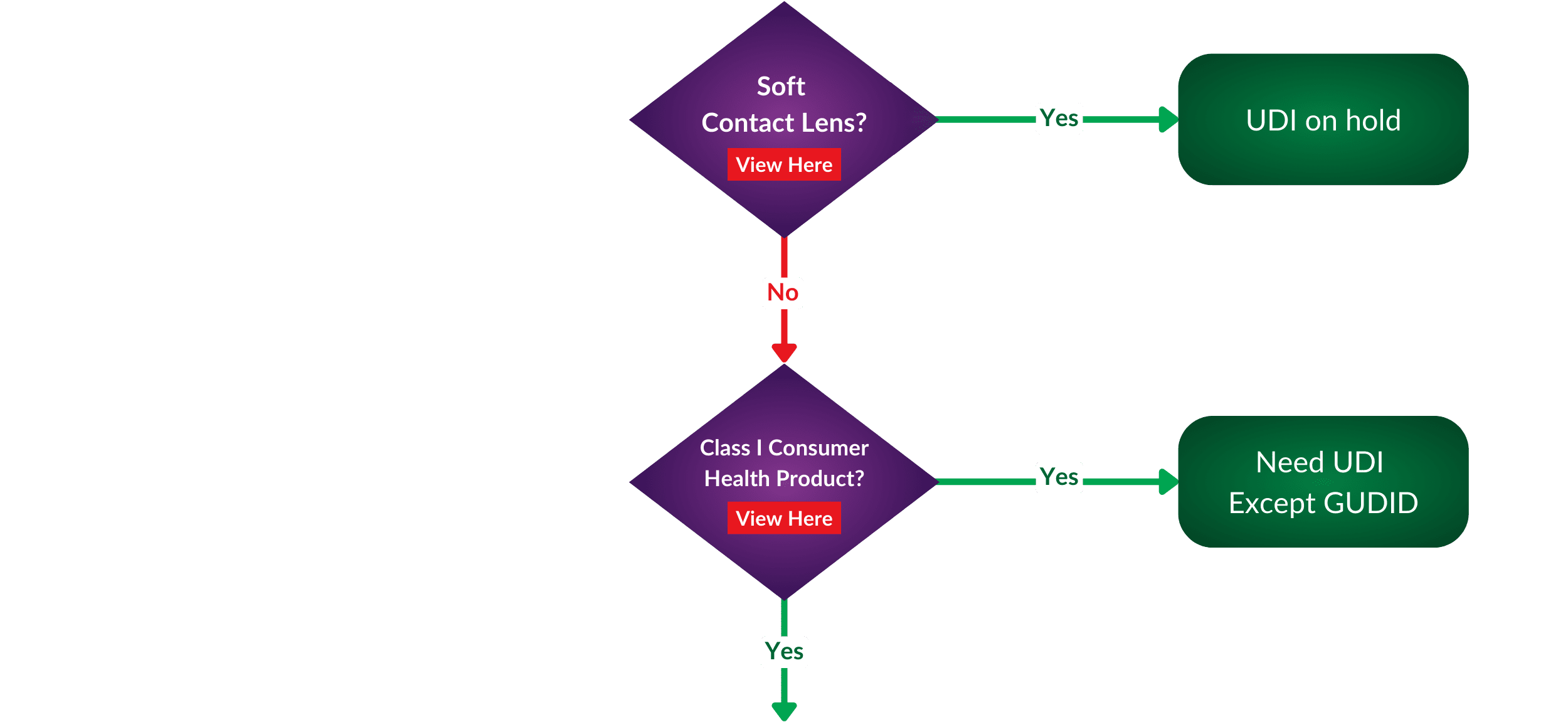 While exemptions offer certain manufacturers relief from UDI requirements, it is essential to note that patient safety remains the FDA's top priority. Manufacturers seeking exemptions must still comply with other safety and performance regulations to ensure their products are safe.
At Reed Tech, we specialize in medical device product data requirements for global health authorities. UDI can become overwhelming without experienced guidance. If we can help with questions about FDA, EUDAMED, or other emerging regulators, don't hesitate to reach out. Our team of experts can help you set a UDI strategy for initial data submissions and ongoing maintenance.
Email us: [email protected] or call +1-215-557-3010