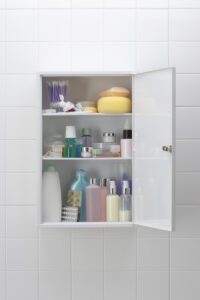 The Modernization of Cosmetics Regulation Act of 2022 (MoCRA) was signed into law on December 29, 2022. This law, which provides a major overhaul of existing cosmetic regulations, requires the Food and Drug Administration (FDA) to create Good Manufacturing Practices for all cosmetics manufacturers. The law states that these established practices must include mandatory reporting of serious adverse health events caused by cosmetic products and mandatory testing of asbestos levels. This law will also include updates to cosmetic listing requirements. As of now, our understanding is that the listings will be made through an online portal and will not require Structured Product Labeling (SPL) but the subject matter experts will be closely monitoring any guidance updates from FDA. Barring any changes, the listing requirements will be enforced on December 29, 2023, one year after the enactment of MoCRA. Interestingly, this is the first major change to cosmetics regulations since the enactment of the Federal Food, Drug, and Cosmetic Act established in 1938.
Legal Background
MoCRA was included as subtitle E of the Consolidated Appropriations Act of 2023, which in itself is part of the Food and Drug Omnibus Reform Act of 2022 (FDORA). These oft-considered overdue amendments to the Federal Food, Drug, and Cosmetic Act were first proposed in a co-sponsored 2015 bill. The bill called on FDA to review at least five cosmetic or personal care ingredients each year. The Personal Care Products Council (PCPC) and Fragrance Creators Association have both voiced their support of MoCRA. This law also preempts local and state governments from enacting stricter regulations regarding the areas covered in this law, e.g.: product listings, adverse event reporting, etc.
What is a cosmetic?
The FDA defines a cosmetic as a product (excluding pure soap) intended to be applied to the human body for cleansing, beautifying, promoting attractiveness, or altering the appearance. Some products that are seemingly cosmetics can actually be considered a drug under the law depending on the product's intended use. The term "cosmeceuticals" is often used within industry but the FDA does not recognize such a category and the term has no meaning under law. Products commonly referred to as "personal care products" refer to a wide variety of health and beauty items, but many are governed under the definition of cosmetics.
How will MoCRA affect Manufacturers?
MoCRA creates new standards and requirements that cosmetic and personal care product manufacturers will be held to. These standards will be enforced by the FDA. Some of these requirements include:
Establishment/facility registrations
Product listings
Adverse event reporting
Version tracking and safety tracking
Additionally, failure to comply with certain FDA requirements can lead to a cosmetic or personal care product being marked as misbranded, a consequence very familiar to pharmaceutical manufacturers. MoCRA also gives additional powers to FDA in regulating cosmetics and personal care products. These powers include:
Establish Good Manufacturing Practices that all manufacturers need to follow
Ability to request records to substantiate a product's safety
Authority to request a mandatory product recall
Establish an asbestos testing method for talc-containing products
Assess the safety and use of PFAS (per- and polyfluoroalkyl) chemicals
Overall, the Modernization of Cosmetics Regulation Act of 2022 is a very promising step forward in long-overdue regulations of the contents, safety and efficacy of cosmetic products. Reed Tech will continue to monitor for any FDA guidances relevant to MoCRA and keep our network updated.
For questions about this or any other pharma regulations, reach out to us at [email protected].