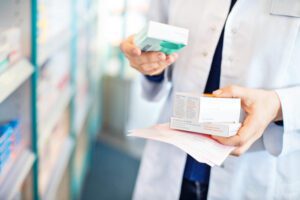 It has been over a decade since the well-publicized and, in some ways, controversial Affordable Care Act (ACA) was passed in March 2010. While the most talked-about component of the ACA, fully titled the Patient Protection and Affordable Care Act, was the mandate that Americans maintain health insurance coverage, it also resulted in some changes to regulatory guidance affecting pharmaceutical companies. Specifically, pharma manufacturers and authorized distributors need to submit distribution reports electronically in an eXtensible Markup Language (XML) format to comply with the guidance entitled Reporting Drug Sample Information Under Section 6004 of the Affordable Care Act. This guidance fulfills the Drug Sample Transparency Act specification of ACA Section 6004.
After all this time, there are still a lot of questions surrounding this guidance. Let's clear it up.
What information needs to be submitted?
Manufacturers and authorized distributors must submit details on drug samples distributed.
The identity and quantity of drug samples requested
The identity and quantity of drug samples distributed
Name, address, professional designation, and signature of any person who makes or signs for the request
Any other category of information determined appropriate by the Secretary
When does this information need to be submitted?
The FDA must receive this information by April 1st of each year for the previous calendar year. The first year this deadline was set forth was 2012.
What terms do I need to know?
According to FDA, there are six terms referenced in Section 6004 that need to be defined. The definitions below are exact, sourced from the draft guidance explaining Section 6004:
Applicable drug: An applicable drug is a drug that is subject to section 503(b) of the FD&C Act (21 U.S.C. 353(b)) and for which payment is available under title XVIII of the Social Security Act (SSA) or a State plan under title XIX or XXI of the SSA (or a waiver of such a plan).
Authorized distributor of record (ADR): "[T]hose distributors with whom a manufacturer has established an ongoing relationship to distribute such manufacturer's products." An entity that is an ADR under section 503(d) of the FD&C Act is also an ADR under section 1128H of the SSA.
Ongoing relationship: An association that exists when a manufacturer and a distributor enter into a written agreement under which the distributor is authorized to distribute the manufacturer's products for a period of time or for a number of shipments. If the distributor is not authorized to distribute a manufacturer's entire product line, the agreement must identify the specific drug products that the distributor is authorized to distribute. FDA uses this definition in determining whether an entity is an ADR making distributions under 503(d)(2) or (3).
Distribute: To sell, offer to sell, deliver, or offer to deliver a drug to a recipient, except that the term does not include (1) delivering or offering to deliver a drug by a common carrier in the usual course of business as a common carrier; or (2) providing a drug sample to a patient by a practitioner licensed to provide the drug, or by a health care professional acting at the direction and under the supervision of such a practitioner; or by the pharmacy of a hospital or another health care entity acting at the direction of a licensed practitioner that received a sample in accordance with the FD&C Act and related regulations.
Drug sample: A unit of a prescription drug that is not intended to be sold and is intended to promote the sale of the drug.
Manufacturer: "[T]he person who performs all of the following operations that are required to produce the product: (1) Mixing, (2) granulating, (3) milling, (4) molding, (5) lyophilizing, (6) tableting, (7) encapsulating, (8) coating, (9) sterilizing, and (10) filling sterile, aerosol, or gaseous drugs into dispensing containers."
What else to know?
ACA Section 6004 is not part of the Prescription Drug Marketing Act (PDMA), but there are multiple references to PDMA within ACA Section 6004. The information submitted in these two acts is often very similar and sometimes even overlaps.
Why Reed Tech?
Reed Tech has been helping pharmaceutical companies submit Structured Product Labeling (SPL) documents in XML format to the FDA since the inception of these SPL regulations in 2005. We have expertise in creating and validating these files and helping customers submit via the Electronic Submissions Gateway (ESG.) To learn more about how Reed Tech can help your company become and stay compliant under ACA Section 6004, contact us at [email protected].